Featured Articles
October 12, 2018
A computer program may not be able to care for patients, but it can augment a provider's ability to offer the best care possible. EHR solutions have evolved steadily over the years, creating efficiencies for providers and making care safer for patients.
Providing the full picture of patient health
In a hospice or home health care setting, EHR use can give providers an on-demand, from-anywhere, up-to-the-minute look at a patient episode. By maintaining a multi-disciplinary view of each patient's health status in their EHR, home health and hospice providers can establish an effective care plan that aligns treatment with the goals of the patient and family, as well as primary care.
Interestingly, a study conducted by researchers at the University of Alberta found EHR use improved communication between primary care physicians and specialists. The ability to send chart summaries, notes and consultation letters provides important information to every member of the team in a manner that is structured and easy to comprehend. A comprehensive overview of patient health creates more opportunities for care givers to make informed, intelligent decisions about treatment. The same holds true for home health/hospice.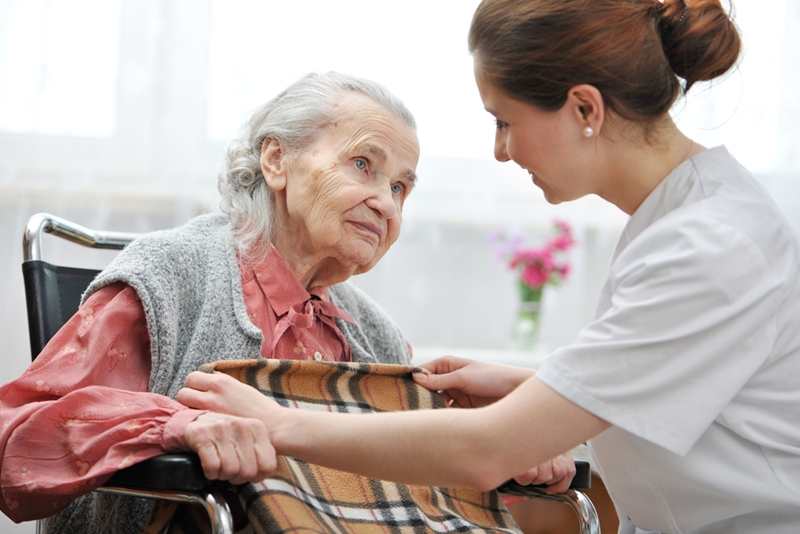 Reducing errors and improving patient safety
EHRs are not only repositories of health information, but also tools that can manipulate that data. The ability to utilize data within the context of all other patient information gives EHRs the ability to prevent dangerous errors, such as unsafe medication combinations. For example, once a clinician records a patient's allergies, the EHR will alert other caregivers to possible drug/allergy interactions.
According to The Office of the National Coordinator for Health Information Technology, EHRs support risk management and liability prevention by providing clinical alerts and reminders, thus reducing the likelihood of human error. When individual providers work more than 40 hours per week, the chance that they will make a mistake due to stress or tiredness increases. Automated alerts serve as a safety mechanism to reduce the rate of errors.
Meanwhile, EHRs in a hospice setting also reduce patient risk by providing support for therapeutic decisions and providing the full context of each patient's health. Caregivers can quickly access lab results, review research materials and read notes from previous providers.
Optimizing quality of care and patient outcomes
EHR use has been shown to improve patient satisfaction and increase service use among patients in every setting. For example, research on ambulatory care conducted at the University of South Alabama found 76 percent of patients reported having an easier time receiving their medication when visiting a provider that utilized an EHR. Furthermore, 63 percent of patients reported fewer medication errors. On the provider side, researchers found an overall reduction in the rate of after-hours calls subsequent to implementing an EHR.

By taking an overview of patient health and then applying a rules-based approach to error prevention, EHRs augment the home health and hospice care teams' ability to provide valuable care. In a regulatory environment that requires providers to submit data to state databases and government payers, the ability to collect and submit data efficiently reduces administrative burden, as well. When providers can leverage their data to demonstrate the value of their services, they are more likely to receive accurate and adequate reimbursement under our new system of VPB and accountable care.

To sum up, EHRs can improve quality of care by providing a complete picture of patient health, reducing the likelihood of errors and improving patient interactions with their providers. To learn how to get these benefits and many others at your home health or hospice organization, connect with an NDoc consultant today.

// END PAGE CONTENT ?> // FOOTER ?> // END FOOTER ?>